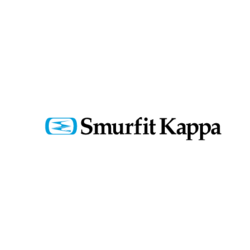 Human Resource Manager
Sorry, this job has expired.
Von Ormy, TX
Profit sharing, 401K / Retirement plan, Vision Insurance, Dental Insurance, Health Insurance
Performs Human Resources related duties at a professional level and carries out responsibilities in all of the following functional areas: recruiting, employee relations, training, benefits, compensation, labor relations, etc.
About Smurfit Kappa 
Smurfit Kappa is a FTSE 100 company and one of the leading providers of paper-based packaging in the world, with operations in 23 European countries and 12 countries in the Americas.
EEO Statement
Smurfit Kappa is an equal opportunity employer and does not discriminate against any employee or applicant for employment because of race, color, sex, pregnancy, religion, national origin, ethnicity, citizenship, sexual orientation, age, marital status, disability, genetic information, status as a Vietnam Era, disabled veteran, special disabled veteran, Armed Forces Services Medal Veteran, recently separated or other protected veteran. Smurfit Kappa also complies with all applicable state, federal and local laws, regulations and ordinances prohibiting discrimination in places where Smurfit Kappa operates.
Our vision is to be a globally admired business, dynamically delivering secure and superior returns for all stakeholders.
Computer proficiency - Excel, Power Point, Word and ATS
BA degree required with a major in Human Resources or related field
Background in employment law and other government compliance regulations is preferred
Minimum of 5 years of Human Resources experience including employee relations, recruiting and benefits administration in a multinational
SPHR or PHR certification preferred
English, additional Language (Spanish) of advantage

Excellent interpersonal and communication skills (seeks win-win solutions)
High energy, with the ability to work in fast-paced environment
Ability to work with colleagues from different Business Units (Packaging & Paper) as part of a team
Capable of building strong relationships internally and externally
Ability to objectively coach employees and management through complex, difficult, and emotional issues
Capable of making recommendations to effectively resolve problems or issues, by using judgment that is consistent with standards, practices, policies (cascaded down from Group/Division/Business Units), procedures, regulation or government law
Ability to research and analyze various different type of data information
Ability to organize and prioritize work
Use sound commercial judgment in all dealings with external providers (staffing agencies etc.)
Ability to act to the highest ethical standards; avoids even the perception of unethical behavior
Primary Duties

Visit the work area frequently to ensure compliance, and discusses safety issues with team. Explains to team that safety excellence is expected and is a requirement of employment. Encourages the team to report incidents, near-misses and unsafe conditions. SKNA employees regardless of level, position or tenure are responsible for upholding the safety standards regulations and policies.
Evaluates reports, decisions, and results of department in relation to established business goals and objectives. Recommends new approaches, policies (consistent with policies from Group & Business Unit), and procedures to effect continual improvements in efficiency of department and services performed
Assist management with the interpretation and application of Group policies & guidelines and supports the integration with Group Smurfit Kappa programs (e.g. Compensation & Benefits Cycle, Recruitment Approval Matrix etc.)
Partners with employees and management to communicate (two-way) various Human Resources policies, procedures, laws, standards and government regulations.
Responds to employee relation issues such as employee complaints, harassment allegations, and civil rights complaints
Represents the company for any unemployment claims
Develops annual training plan and facilitates/provides training to the workforce
Carries out annually compensation reviews; conducts salary surveys and develops merit pool (salary budget); ensures compensation packages are fair and equitable; monitors performance evaluation program; rewrites job descriptions as necessary
Conducts recruitment effort for all exempt and nonexempt personnel, students, and temporary employees; conducts new-employee orientations; monitors career pathing program, employee relations counseling, outplacement counseling, and exit interviewing; writes and places advertisements
Establishes and maintains department records and reports. Participate in administrative staff meetings and attends other meetings, such as seminars.
Supports General Manager in designing the most suitable organizational structure to achieve business objectives and maintains company organization charts and employee directory
In conjunction with the Health & Safety function champions health and wellbeing at the workplace
Assures the promotion of meritocracy
May be assigned to other projects and duties
11008095